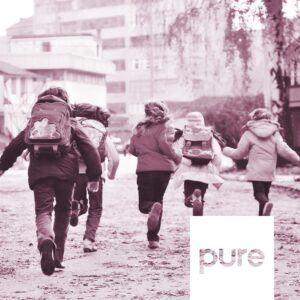 As September approaches, its time to get back into the school routine and that means picking up supplies and a new backpack. From an early age, an improper fitting backpack can leave lasting affects on your child's posture and their gait, resulting in neck, shoulder and back pain.
Did you know that your backpack should not weigh more than 10-15% of your bodyweight? This is especially important when it comes to smaller children who should not be carrying more than they can handle.
When your child is packing up their new supplies, make sure they are only including the essentials. Lay out everything that they want to bring and eliminate anything that is not needed to ensure their backpack is not overpacked and weighing them down.
Backpacks are intended to evenly distribute the weight of whats inside. By placing the heavier items at the back of the backpack, you can ensure that your child is not slouching or falling over because their centre of gravity is thrown off. When putting on the backpack, start by placing it on a chair or another surface that will allow your child to lift the backpack using their legs rather than overextending their back.
Take the time to adjust the straps on the backpack after you have properly packed the bag. For proper support, the backpack should be snug on the shoulders and rest on the contour of the back, not lower than the waist. Even if the backpack looks like it's sitting right, be sure to check with your child if they are experiencing any discomfort. It may take a few adjustments to get it sitting just right! Over time, the straps may come loose or stretch out, and it is important to periodically check how the backpack is fitting and continue to form good habits for your child.
In their excitement to get to school and see their friends, kids often throw their backpack over one shoulder rather than using both straps. This habit can lead to poor posture and more issues down the road. Encourage them to always wear both arm straps, even when they're in a hurry.
Keep these tips in mind and build strong habits from an early age. Your kids will thank you later!
To get a spinal assessment done on your and your family, call the office at 403-348-8222.