Summer holidays are nearing, kids will soon be out of school, sports are starting to wind down, and open schedules are on the horizon. These are just a few of the many perks that come with the summer break.
If you're anything like the staff from Pure you're itching to get outside and explore, to take in the sun, and enjoy all the fun summer activities you've been dreaming about since January.
Here a 6 Fun Activities the Pure Staff Enjoy Over Summer Holidays:
1. Hiking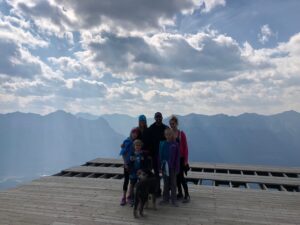 Dr. Mike, Rayna and their family enjoy exploring the great outdoors by going hiking in the mountains. They enjoy being able to disconnect from busy pace of the outside world in order to focus on reconnecting and exploring with their children during their time together. Cell phones and devices get put away, and they spend time being active together as a family, learning life skills and building memories. For more information on Dr. Mike and Rayna's favourite hikes check out our blog: 6 Hikes in Alberta Recommended by the Pure Staff.
2. White Water Paddling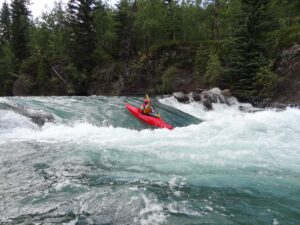 Ginny and her family enjoy white water paddling. White water paddling includes kayaking, canoeing, and paddle boarding, depending on skill level. This activity can range from beginner (good for children) to intermediate (experienced paddlers). It's a refreshing way to get out and enjoy the beautiful rivers here in Alberta and surrounding areas; you can even get access to rarely unseen stretches of river, which are the often untouched and incredibly beautiful. Ginny's family has nicknamed white water kayaking "River Therapy" because when they're on the river surrounded by nature it seems like all their troubles and stressors get washed away.  They also participate in many white water paddling festivals, their favourite two are 3 River Rendezvous, located in Pincher Creak, and Kanfest, located in Kananaskis.  If you've never tried white water paddling before, but are interested in giving it a whirl, the festivals are a great way to get introduced to this activity. Outfitters on site will set you up with the proper gear and will provide instructions so that you can safely enjoy your first experience.
3. Racing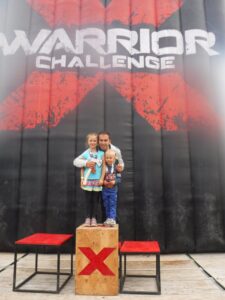 Dr. Scott, Jennette, and their family enjoy competing in races. They complete many obstacle course races; 5km, and 10 km races, 1/2 marathons fun runs, etc. You name it, they do it. They enjoy racing because it gives them a common goal to work towards as a family and they get to spend a lot of quality time together training. Racing also gives them a chance to instill fitness habits that will last throughout their children's lives. Also, running is free if you are not entering races, and OCR Training with their children is just playing on playground. Dr. Scott and Jennette really enjoy the Crimson Lake Race because the scenery is absolutely beautiful, but their littles pretty much like any race where they can win a medal; they're just as competitive as mom and dad!
4. Camping/Quading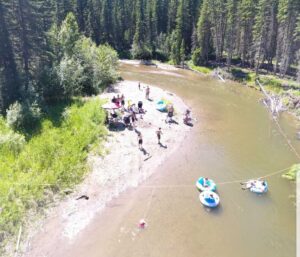 Megan and her family really enjoy getting out into the wilderness camping and playing in the mud. They like to go way out west were there are little to no people for some peaceful, quiet camping. Disappearing into nature is another way to turn off all outside noise and hustle and bustle of every day life. Of course, camping wouldn't be the same with out a little bit of back country off-roading. Megan and her family really enjoy getting on their quads and hitting the trails, looking for a little mud to play in and a lake to do some fishing. Megan and her husband feel like the camping and ATVing teaches their children important life skills, from wilderness skills, to driving, and problem solving; there is  never a shortage of learning and memories that takes place when you are out camping in the beautiful Canadian wild.
5. Spikeball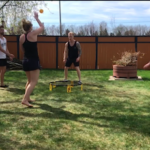 It should come as no surprise that Chase is also quite the competitor, but naturally with unusual and extreme games. He's particularly into Spikeball during the warmer months. This game is a similar style to volleyball, but instead of hitting a ball over a net, you bounce a ball off a small mesh trampoline. Not only does this game help you stay active, but it also allows you to spend quality time with family and friends while enjoying some fresh air. For more information on Spikeball check out their website or simply ask Chase next time you're in the clinic and he'll be sure to fill you in on all the details.
 6. Paddle Boarding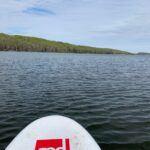 Amanda loves to paddle board. Living on a lake makes it super accessible for her to get up and go whenever she has some free time. Amanda feels she can really connect with nature and herself when she is out on the still waters. It's a great place to put things into perspective; she does all her best thinking out on the water. She also enjoys paddle boarding with friends and her husband Jim, it can be a great group activity. Naturally there's never a shortage of shenanigans when it comes to Amanda, and she can make any activity fun and exciting.
There are many ways to enjoy the summer holidays! Take time to reconnect with yourself, with loved ones and family, and get back to what's important. Stepping away from all the demands of schedules and business for a little while can be a refreshing boost.
Take advantage of your summer. Get the most out of what matters to you. If you haven't had a chance to try some of the fun activities that the Pure staff enjoy, maybe make this summer your summer of  YES. Try something new, who knows you might just enjoy it!
IT'S YOUR JOURNEY!
OWN IT!