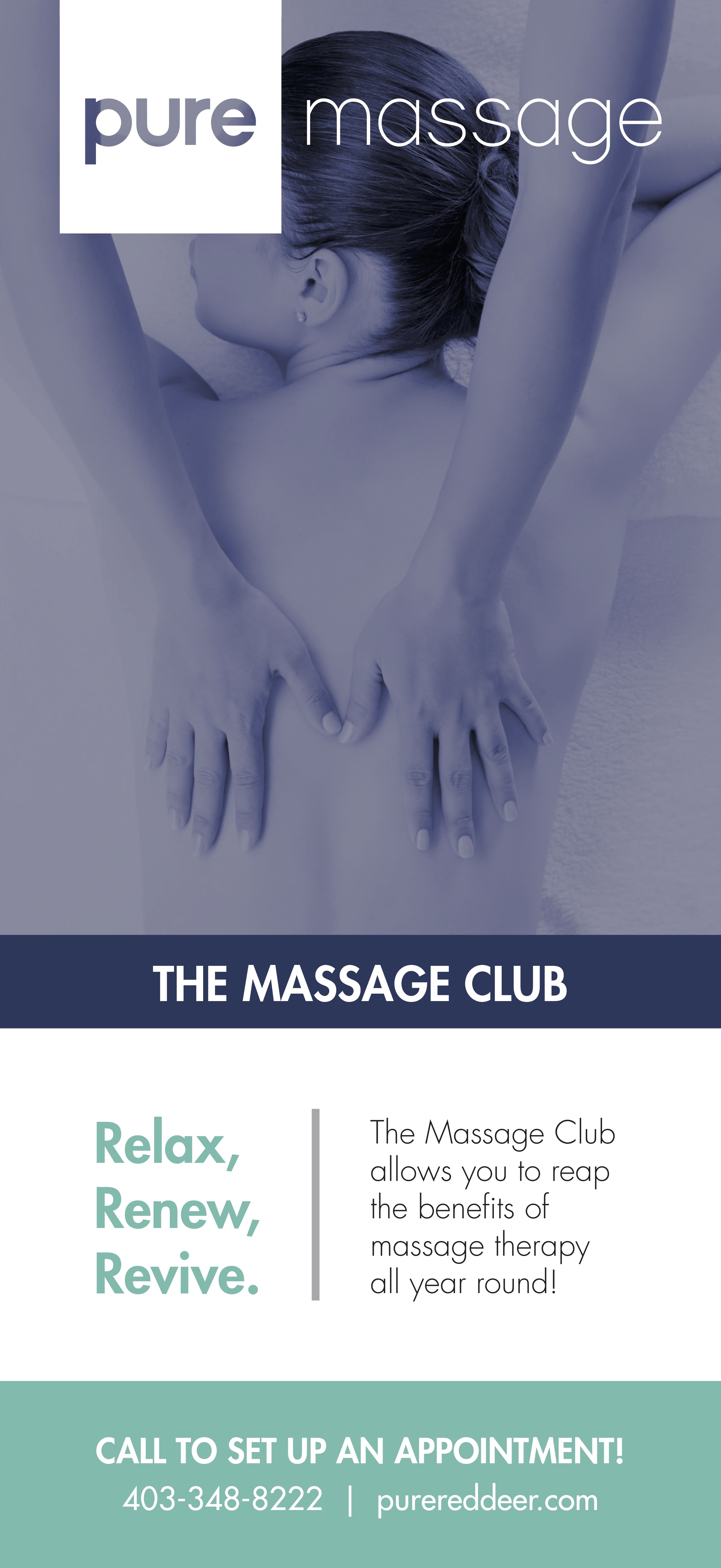 Reap the benefits of massage therapy all year round as a member of the Pure Massage Club.
Basically, this works like a gym membership.
Your monthly membership fee in the Massage Club entitles you to one 1 hour massage per month with our massage therapists. That's 60 minutes of relaxation or therapeutic massage, depending on what you need each month.
Want more than one massage a month? No problem.
Your membership allows you to enjoy additional massages each month for the Massage Club membership rate.
The Massage Club is THE club for those concerned with wellness, rejuvenation, and relaxation.
With every massage at Pure, our therapists will question, assess, and treat within your comfort levels and expectations. We are here to support you in your health needs.
For more details on the Massage Club or our massage therapy services, call our office at 403-348-8222.
You can also send us a quick message by filling out the form below. Our staff will contact you shortly to schedule your massage!